In this article we will explain how To Change The Background Color In Notepad++. Notepad++ is a free source code editor and Notepad replacement that supports several languages. Running in the MS Windows environment. You can change Notepad++ background color in a window called Style Configurator.
Read More: Remove CR LF In Notepad++
Change the Background Color in Notepad++
In Notepad++ there is quick option without change Color Style setting. In Notepad++ have many themes with different color option which you can select in a drop down box in the Style Configurator window. Many of these themes (e.g. Bespin, Black board, Twilight) have dark background and different colors for different kinds of text for programming languages.
This option is found under Settings -> Style Configurator.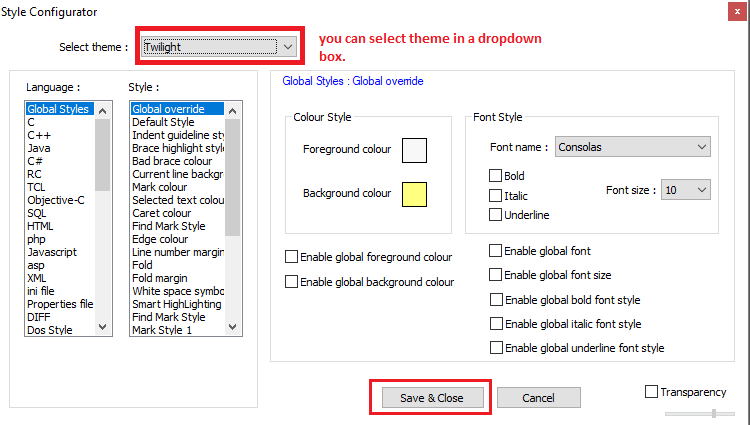 After select theme then click "Save & Close" button then Background Color will change, like in the below image.